Progression, development and misconceptions: Working as a Nurse in a care home
From newly qualified Registered Nurse to Clinical Deputy Manager – after finishing her Nursing degree at university, Jessica joined the team at Lindley Grange Care Home and hasn't looked back since!
Talk us through your career journey at Bupa.   
After finishing university in 2016, I joined Bupa as a newly qualified Registered Nurse, and I worked in this role for about 2 years before going on maternity leave. After my maternity leave, I went back to work as Registered Nurse and then progressed to Clinical Unit Manager in February 2020. An opportunity came up at the end of last year for a Deputy Manager which I applied for, and I've now been the Clinical Deputy Manager for just over a year.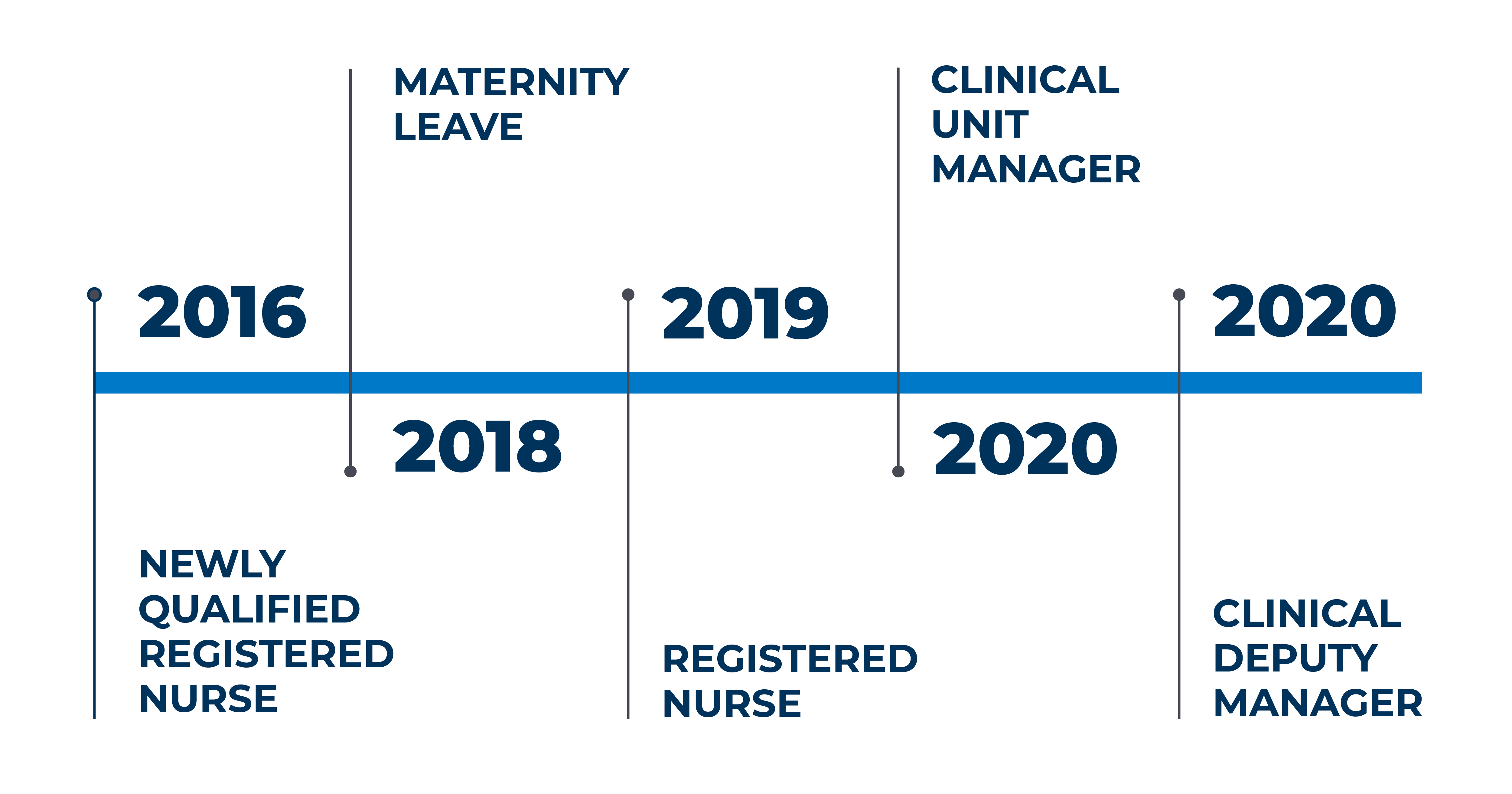 What made you originally go into care?  
As a Learning Disability Nurse student, I completed various placements at university. From hospitals and hospices to the community and care homes – I worked in lots of different settings, so I got an insight into where I wanted to go in my career. In hospitals I saw patients come and go, but in care, the teams get to develop real relationships with residents. In some cases they're managing challenging behaviours and they're able to see how a resident's health develops overtime. That's what I wanted out of a career and care just felt like a better fit for me.  
What would you say is the biggest misconception about working as a Nurse in a care home? 
I will never forget a time when I was a student and I was speaking to one of the District Nurses, and I said that I wanted to go into the care sector when I qualified. She looked at me and said, 'why would you want to babysit for the rest of your life?' At the time, her comments annoyed me but when I look back now having worked in the sector for 5 years, they annoy me even more. There's this misconception that you become de-skilled in care or that you're a lazy nurse who doesn't want to develop and that's just not true. From wound management and catheter care to syringe drivers and venepuncture – there's so many clinical skills to maintain and learn about in care. Are there some clinical duties that you don't use as much in care? Yes. But there's also so many other skills that you use that you wouldn't use in a hospital. It's partly up to you as a clinical professional to keep up those skills whilst you're developing in other areas. You don't just automatically become de-skilled when you work in care.
What kind of support have you been given to progress at Bupa?     
I've had a lot of support throughout my time at Bupa and even more so from my current manager. My manager actually used to be in the care team when I was a Nurse before I went on maternity leave. I remember we used to daydream and say we'd love to be the Deputy and Home Manager together and now that's actually the case! She knew that I wanted to progress and has really supported me to do that. When I came back from maternity leave, I did 6 hours of super nummary work and really got to understand that side of the role working alongside the management team. It definitely supported my overall development and when the next role became available, I was in a great position to apply because I'd had some exposure to elements of the position.  
Were you offered courses/apprenticeships to support your development and how did you find the support to do these?   
I was encouraged by my manager to do the Level 5 qualification in Health and Social Care, and I've just recently completed this. It can be challenging studying on top of your working week, but I had loads of support and it's been great for my development. Whilst I was working in the Unit Manager role, I also completed the Leadership and Management course which I really enjoyed. The great thing about Bupa is that there's loads of courses and training on offer and there's support available, you just need to reach out to the relevant people.  
What's your favourite thing about working in care?  
I think a big thing for me is the continuity of care you can provide. You get to see the direct impact that you're making every day. As a Nurse, I personally enjoyed working with challenging behaviours and mental health and caring for residents living with dementia crossed over into these areas. It gave me the opportunity to use skills from my RNLD background as well as building on clinical skills which was great. Everyone in care has had a really challenging time since the pandemic began, but it really brought everyone together. The support we've had from the community and the support we've given each other in the home has brought a tear to my eye on many occasions. It's like a family in care and I can't image doing anything else!  
Has Jessica's story got you thinking about a career in care at Bupa? Register your details below and one of our team will get in touch with you to discuss further.
Register